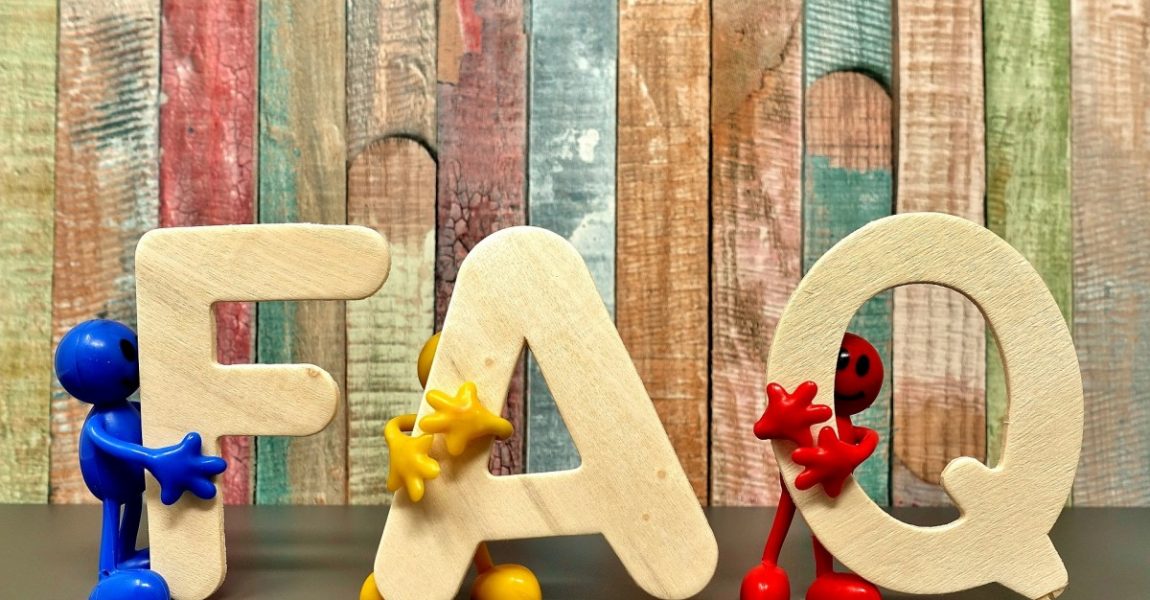 Frequently Asked Questions
Each of these questions deserves a long and thorough answer. Here are some initial replies to give a general overview.
What is spiritual care?
"Pastoral care is a person-centered, holistic approach to care, that complements the care offered by other helping disciplines while paying particular attention to spiritual care. The focus of pastoral care is upon the healing, guiding, supporting, reconciling, nurturing, liberating, and empowering of people in whatever situation they find themselves".
Dr Bruce Rumbold
Who needs spiritual care?
Everyone can use spiritual care but usually those who need it the most are people wrestling with a crisis: life threatening illness, aging, loss, loneliness or other transition.
Does spiritual care help people?
Spiritual care can help people. The level of help is different for each one and in each situation. It depends on the relationship and cooperation between the patient and the caregiver. Spiritual care can improve mood and inner strength, open opportunities to air unspoken issues, and help reframe their way of thinking about themselves and their situation.
Does spiritual care heal?
The goal of spiritual care is not to heal physical problems. However, much research has been done proving the positive results of spiritual care. It is well known that the physical situation is influenced by the spirit. Pastoral care focuses on "refuat hanefesh" – healing the spirit – as part of helping the whole person.
Can chaplains offer spiritual care to people of different religions or beliefs?
Chaplains are trained to work with people from different backgrounds. However, if a patient requests a chaplain of his own faith, efforts are made to facilitate this. Chaplaincy training usually brings together students from different religions. Chaplains are not judgmental and do not try to convince patients of traditional religious tenets. Rather they explore issues that are most important to the care receiver, for example, beliefs, values and feelings, with an accent on the universal human experience.
What are the tools used by spiritual care?
Pastoral interactions can include active listening, conversation, exploring life journeys, stories, music, meditation, prayer, text study and compassionate presence. "The most important therapeutic tool of the Chaplain is the Chaplain's own integrated personhood. The Chaplain endeavors to listen, learn, and appreciate the uniqueness—the tzelem Elokim (Image of God)—of the person s/he faces—and to help that person listen, learn, and appreciate her Self. When the person being served finds that the Chaplain can appreciate and validate her struggle, then she is helped, by feeling understood, and can better understand and appreciate her Self, make meaningful connections, and feel existentially related to the world, from which s/he might have felt disconnected." Rabbi Gary Lavit
Who gives spiritual care?
In Israel, the Amouta Lelivoui Ruhani is responsible for Standards for the accreditation of the training programs and the certification of the spiritual caregivers.
The Schwartz Center for Health and Spirituality is one of the few programs which received accreditation in 2015 and is the largest training program with three parallel groups studying in the North, South and Center of the country. To be certified, a spiritual caregiver needs 800 hours of didactics and clinical work – usually a two-years program, and licensing exam with a committee of the amuta.
Where can I have access to spiritual care?
Spiritual care is still new to Israel and there are still only a few frameworks where patients have access. These include some oncology wards of large hospitals, several nursing homes and private spiritual support. During the last fifteen years, it is clear that the field is answering real needs in the population and will keep expanding in the near future.
Is spiritual care "Christian"?
The role of guide, companion and facilitator of discussion on issues of meaning is compatible with traditional concepts of rabbi and teacher, and there is nothing that is incompatible with traditional Judaism, Islam or other religions, in the practice and purpose of spiritual care.The start of C.P.E. training in the U.S. was pioneered by Protestant clergy, and indeed some of the language and attitudes were influenced by Christian thought, however it is intentionally flexible and open to other faiths. For over 30 years already, Jewish chaplaincy students and supervisors have added authentically Jewish texts, prayers and beliefs to their tool box of pastoral skills.
What is the meaning of "spirituality" and the difference between "spiritual" and "religious"?
Spirituality is the search for existential or ultimate meaning within a life experience such as illness. This belief usually refers to a power other than the self, which people may or may not describe as God, a Higher Power, or forces within Nature, and with which they communicate. The power helps the person to transcend the here and now and to re-establish hope and the ability to cope.
Religion is an expression of spiritual belief through a framework of rituals, codes, and practices; the sense of otherness or a power being a deity or supreme being. The terms spiritual and religious can be interrelated. Spiritual belief may or may not be religious, but most religious people will be spiritual. A non-religious person may still therefore have a deep spirituality and spiritual needs.
Adapted from P. Speck, I. Higginson, J. Addington-Hall, British Medical Journal
How do spiritual care givers relate to the healthcare team?
In frameworks where there are chaplains, spiritual care is integrated into the healthcare plan. Where all members of the team are aware of the availability and scope of spiritual care, they can refer patients to the chaplain. Often spiritual discussions relate to medical issues such as cooperation with treatment, ethical decision making, patient advocacy and the will to live.
What is the difference between chaplains and social workers?
Usually the role of a social worker in a medical or geriatric facility includes doing an intake interview, providing psychosocial support during the stay, and helping plan for patients' needs after discharge such as at-home services or home care. They may run support groups for patients or families and serve as a patient advocate. Their role depends on framework, job definitions, kind of population and resources, but in Israel, Social Workers tend to address practical matters and help clients to solve practical problems. The Social Worker navigates the maze of regulations, social agencies, and available funding sources to find help for clients.
There is some overlap with the role of a chaplain. Both share the perspective that places the person at the center and both can deal with similar emotional issues. The main differences are: a chaplain's time is dedicated to discussions with patients; the chaplain's presence often stimulates conversation about faith and meaning; and the chaplain incorporates other resources like individualized or traditional prayer, sources learning, religious ritual, etc.
Adapted from Rabbi G. J. Lavit: The Difference between Chaplain, Social Worker and Rabbi.
What is the difference between chaplains and clinical psychologists ?
Clinical psychologists work with individuals and groups to promote satisfaction, adaptation, social order and health. Assessment in Clinical Psychology involves determining the nature, causes, and potential effects of personal distress; of personal, social, and work dysfunctions; and the psychological factors associated with physical, behavioral, emotional, nervous, and mental disorders. Examples of intervention techniques include psychotherapy, psychoanalysis, behavior therapy, marital and family therapy, group therapy, biofeedback, cognitive retraining and rehabilitation, and social learning.
Chaplains also meet with individual and groups and seek to alleviate suffering mostly through talking and building a trusting relationship. However, chaplains deal with spiritual assessment including the person's support system and inner resources. Chaplains are not trained as psychologists and do not engage in lengthy analysis of the past or follow one specific school of thought. They focus on the patient's feelings and thoughts in the here and now and are eclectic in their approach. The psychologist's visits are formally structured in terms of frequency and duration whereas a chaplain's accessibility is flexible and less formal.
What is palliative care?
Palliative care is a specialized area of healthcare that focuses on preventing and alleviating the suffering of patients without actually curing the underlying disease or cause. Unlike hospice care, palliative medicine is appropriate for patients in all disease stages, including those undergoing treatment for curable illnesses and those living with chronic diseases, as well as patients who are nearing the end of life.
Palliative medicine utilizes a multidisciplinary approach to patient care, relying on input from physicians, pharmacists, nurses, chaplains, social workers, psychologists. This multidisciplinary approach allows the palliative care team to address physical, emotional, spiritual, and social concerns that arise with advanced illness.
What is Spiritual Care in Hebrew?
There is no word in the Classic Jewish Sources for Spiritual Care. The terms used in modern Hebrew is Livui Rukhani – spiritual accompaniment. The general public is still not familiar with these concepts, and a further explanation is usually necessary.
Does spiritual care exist in Israel?
Spiritual care began to develop in Israel around 2005. The field is still diverse, with varying opinions on what spiritual care means and should be in Israel. There are several training programs and some frameworks where there is a small spiritual care presence. Professional staff and patients seem receptive to the field and it is expected to grow and flourish in the years to come.
Why do we need Spiritual Care in Israel where there are many rabbis and clergy?
We need to implement spiritual care since most rabbis and clergy, even those who have roles in Hospitals or Nursing Homes, are responsible for halakhic and ritual issues rather than patient care. Classic ordination does not include pastoral care training, and this work requires a unique personality and skills.
Who sponsors spiritual care in Israel?
Spiritual care in Israel is mainly sponsored by the foundations and individual donors who understand the importance of the field and its potential to reveal positive and relevant faces of Judaism.